OASIS Shorts, men's pants, 100% cotton, soft texture, model MCPC-6852, black grey, dark grey, gray , blue , navy blue , silver | | |
| --- | --- |
| Price | 950.00 Baht |
| Quantity to buy | |
| Total | |
Choose to look cool easily with OASIS logo embroidered shorts above the back pocket on the right side from OASIS brand that will make you look good in a simple way by matching with a beautiful shirt. Both shirts and t-shirts go well together.
- form fit
- 100% cotton
- Regular high waist
- 2 side pockets
- 2 buttoned back pockets
- 6 belt loops
- Closes with a front zip and top button.
- no lining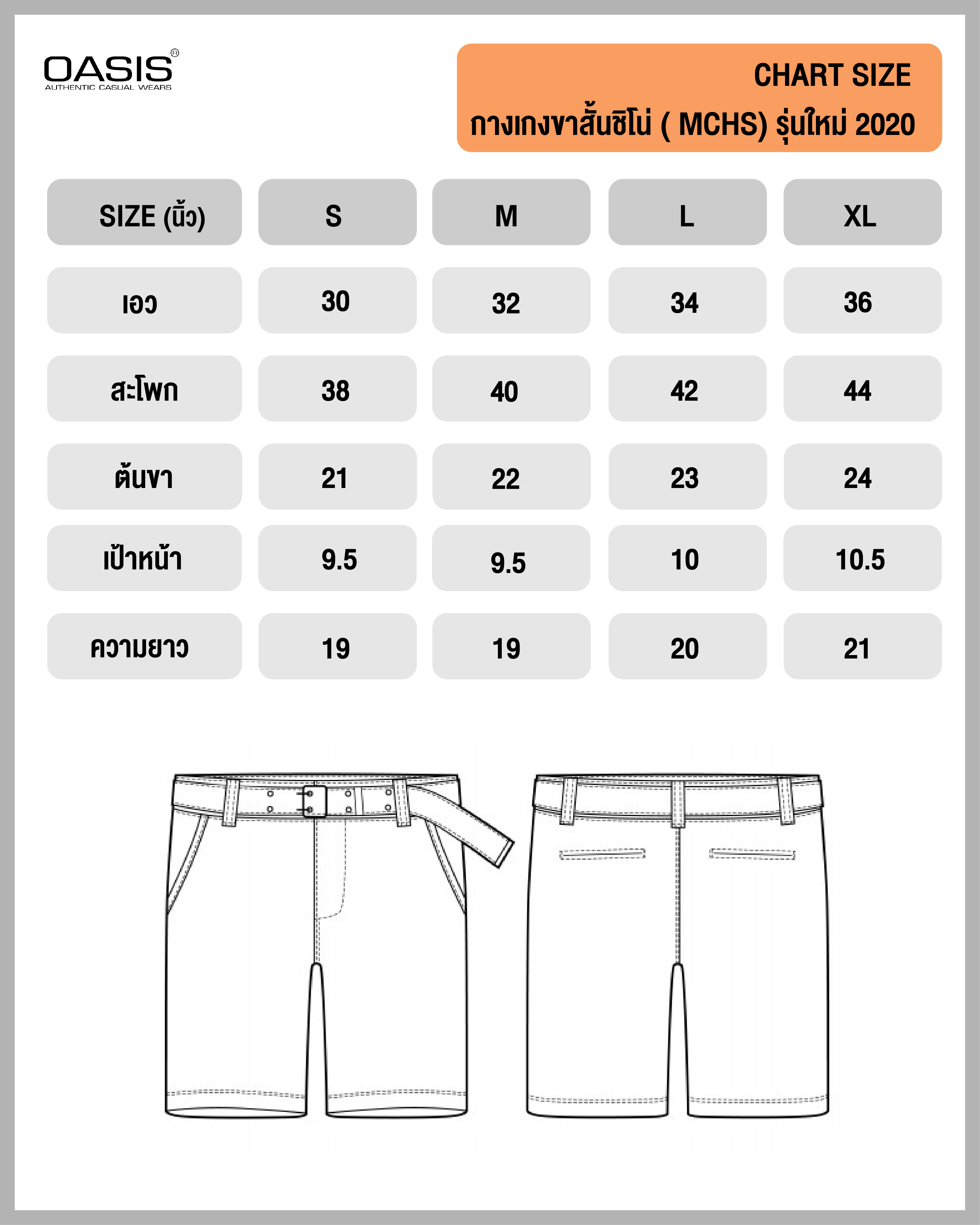 **NOTE** Photos are from actual products. The color of the product may be darker or lighter from the real thing. 1-2 steps are caused by the light of the computer screen or each mobile phone. Product size specified +/- not more than 1-2 inches. To be sure of the product, you can inform the shop to ask for a photo of the true color. and measure the actual size for accuracy before ordering ***
***Products after delivery It will reach you within 1-3 business days after the delivery date. (In the case of Bangkok / perimeter) in other provinces The product will arrive at the customer 3-7 business days after the delivery date. (And depending on the area where the customer resides)***
**When receiving the product, please check the completeness of the product. If the product is found to be defective, please notify us within 7 days after receiving the product**
#men's shorts #fashion pants #pants #OASIS