OASIS Men's shirt, short sleeve shirt, Cotton100% plaid pattern MWSB-4003 light blue, navy blue, blue, green, dark blue | | |
| --- | --- |
| Price | 790.00 Baht |
| Quantity to buy | |
| Total | |
Short-sleeved plaid shirt from OASIS brand, a chill item that is ready for you to take in the heat and outdoor activities comfortably. By sewing from pure cotton, light texture. there is a pocket on the chest good heat dissipation Easy to wear, just pair it with your favorite plain pants. Either buttoned up or unbuttoned, one or two beads look good with ease.
- Sewn from 100% Cotton.
- form fit
- collar
- short sleeve
- Curved cut design hem.
- Closes with a front button.
- no lining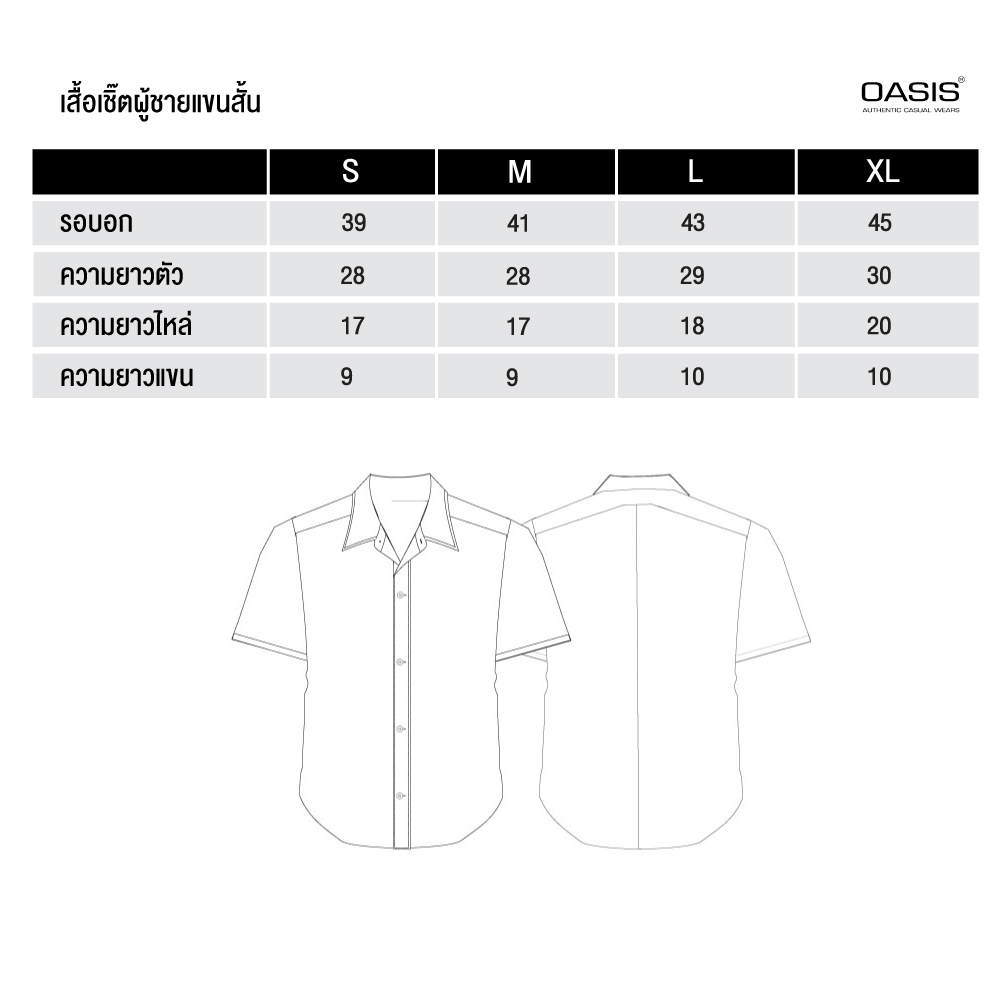 **NOTE** Photos are from actual products. The color of the product may be darker or lighter from the real thing. 1-2 steps are caused by the light of the computer screen or each mobile phone. Product size specified +/- not more than 1-2 inches. To be sure of the product, you can inform the store to ask for a photo of the true color. and measure the actual size for accuracy before ordering**